Hi friends!
I am so excited to be writing my second post for Teaching Blog Roundup! It is a great thing to be a part of. When you are reading this I will just be finishing up an Alaskan cruise with my husband. It will only be the 2nd ever trip that we have taken just the two of us in 22 years!
Our last day of school was May 24th. I can't believe another year has gone by already. Time certainly flies.
We have plans to refinish furniture, coat the garage floor and clean out closets and cupboards over the summer.
Do you have anything on your TO DO list yet? Isn't summer break great for those projects that you don't have time to think about during the school year!?
Are you out of school yet? Have you started thinking about next year?
I have been working on my theme and classroom for next year. I have decided to use a Ladybug theme. In addition to the items that I am making, I am also using items from
School Girl Style's
Ladybug Set.
Here are some photos of a few of my boards:
Here is a freebie for you:
I will be posting other freebies on my blog during the month of June that will coordinate. Be sure to check them out as well as other photos at: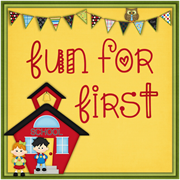 I have started a Pinterest board of Ladybug stuff. Click on the picture to check it out.